Environmental Assessment
Cedar LNG submitted its application for an Environmental Assessment Certificate to the B.C. Environmental Assessment Office (EAO). This key project milestone comes following detailed studies, engineering and meaningful engagement with Indigenous Nations and local communities.
As part of the environmental assessment, Cedar LNG studied the potential effects of the project on a number of land and marine based topics and have proposed mitigation and management measures to avoid or reduce those effects. You can check out our application here.
Timeline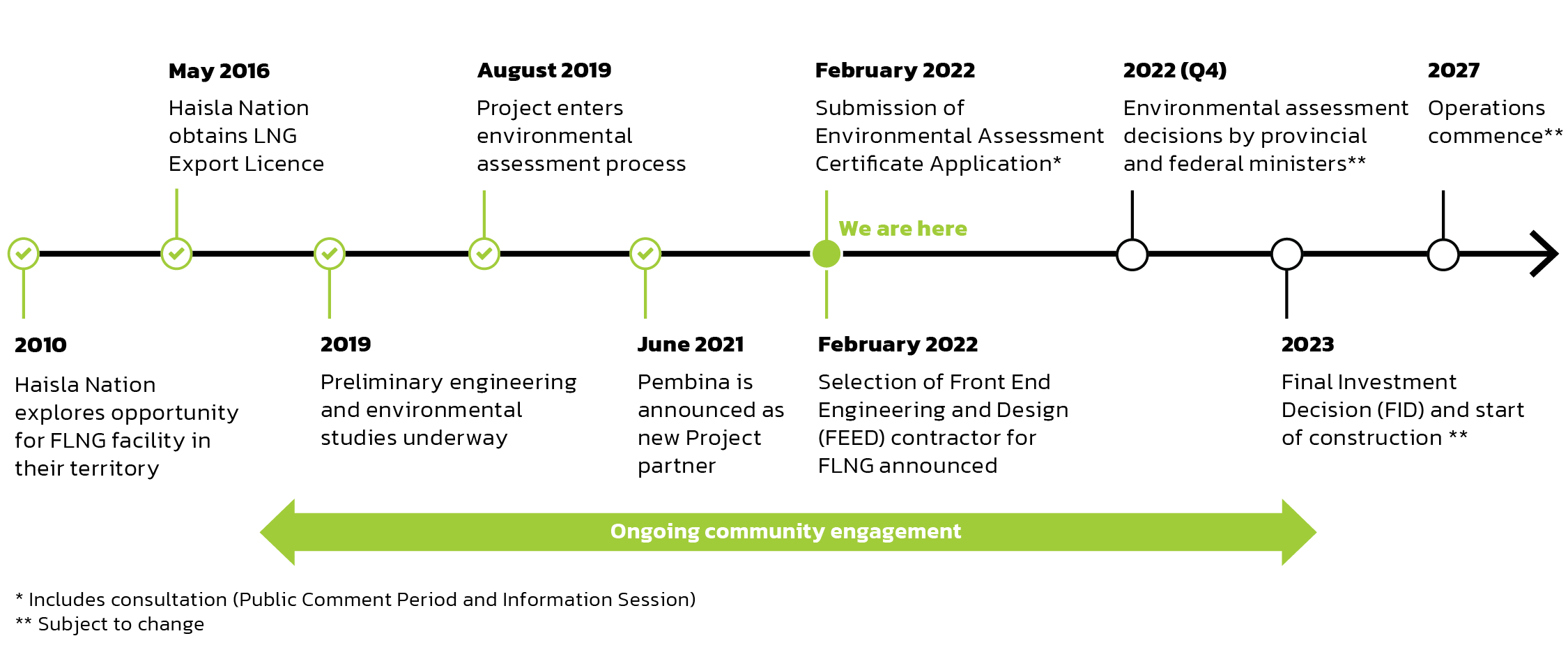 After the Environmental Assessment
In addition to an Environmental Assessment Certificate, and positive federal Decision Statement, the Project will require a range of other approvals, including from the B.C. Oil and Gas Commission, Transport Canada, Fisheries and Oceans Canada and other regulatory agencies.